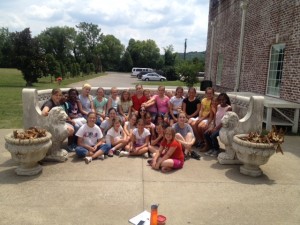 Another AMAZING week at Remnant Fellowship Daycamp!
We traveled to Percy Priest Lake and had a super fun day in God's creation. We saw wildlife including a gorgeous Great Blue Heron and swam and enjoyed the great outdoors along with the Tribe of Ephraim. It was a gorgeous day and we truly felt God's favor and protection in the weather, travel and safety of the day!!
We had visiting campers from Michigan, Nebraska and even Regina, Saskatchewan, Canada this week! We have also had guests come from Kansas, Ohio, Georgia, and Alabama this summer. It has been wonderful to get to know other girls as we all get to know and love God more!!
Only two more weeks remaining and we are charging the girls to make the most of every moment, to seek God first and foremost and love and serve others. We are so thankful for every day and are praying that everyone who has had any opportunity to spend any time at this camp has been blessed by the experience and filled with the truth that we learn in this message!