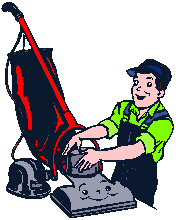 Looking for a way to serve?  Are you already handy around your own home – fixing vacuums, cleaning dust mops and dropping items off for repair?
Why not give ONE fraction of a day a month to Remnant Fellowship Cleaning team?
We are seeking ONE individual to maintain cleaning equipment at the temple.
*Clean large dust mop heads
*Change sponge mop heads and string mop heads
*Check all vacuums (2 canisters, 2-3 shop vacs, 4 Oreck uprights) and keep them in running condition.  This includes checking/replacing bags, minor repairs or taking in for service.
You can set your own time – whatever is convenient for you!
Just click on the link I WANT TO VOLUNTEER and we will give you a call!